The General Meeting (2022/23)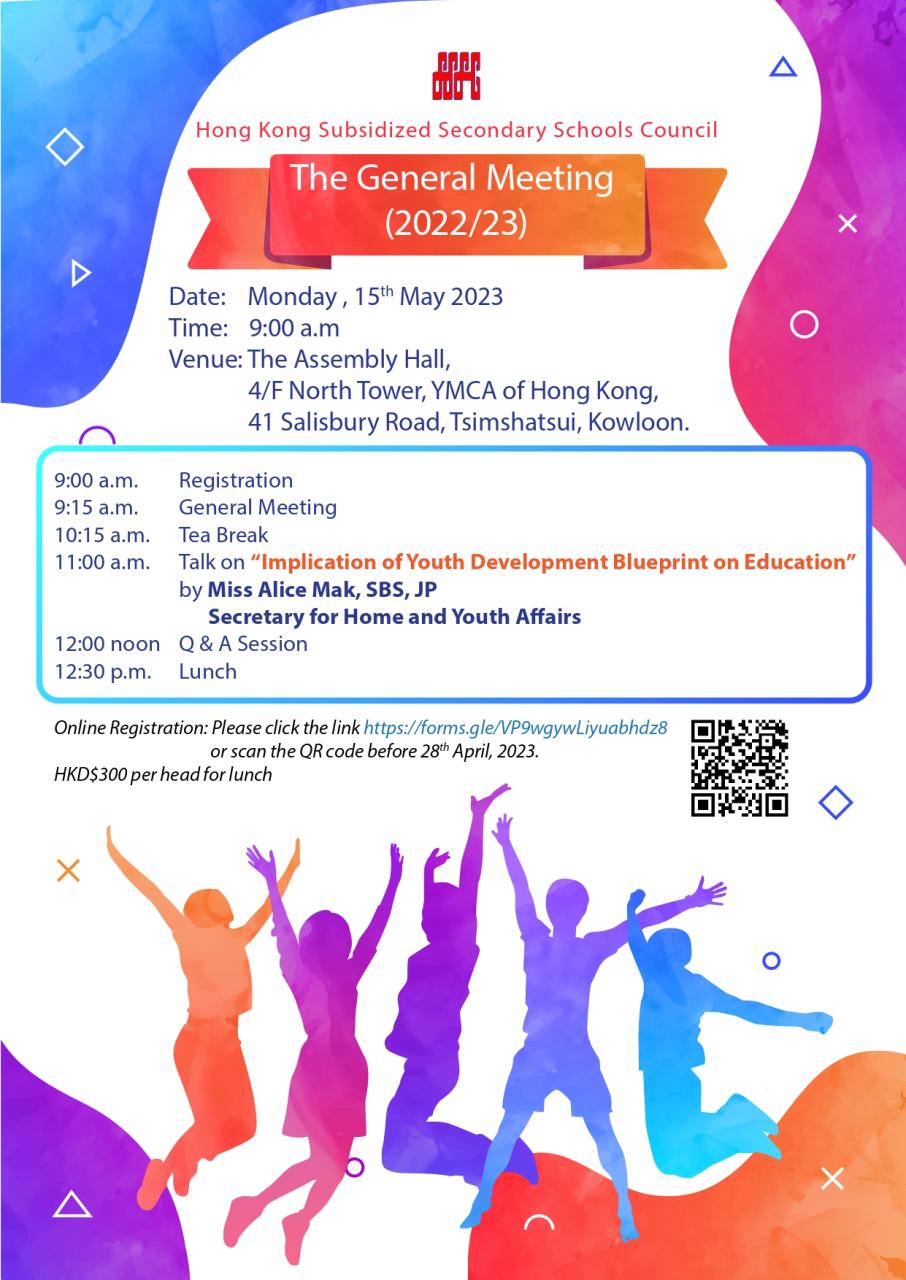 The General Meeting (2022/23)
Date & Venue
The General Meeting will be held at the Assembly Hall, 4/F North Tower, YMCA of Hong Kong, 41 Salisbury Road, Tsimshatsui, Kowloon, at 9:00 a.m. on Monday , 15th May 2023.

The Programme for the meeting will be as follows:
9:00 am - Registration
9:15 am - General Meeting
10:15 am - Tea Break
11:00 am - Talk on "Implication of Youth Development Blueprint on Education" by Miss Alice Mak, SBS, JP Secretary for Home and Youth Affairs
12:00 nn - Q & A Session
12:30 pm - Lunch

GM Attendance
To facilitate better arrangement, members are requested to return to the Hon. Treasurer the attached Reply Slip (Appendix 1) to confirm your attendance at the GM & lunch (HK$300 per head) on or before 28th April, 2023.
Online Registration: Please click the link https://forms.gle/VP9wgywLiyuabhdz8

Thank you for your continuous support and we are looking forward to seeing you at the GM.